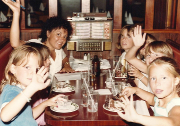 Form to apply for a franchise
Pop Languages is a unique concept teaching foreign languages through original pop music songs and computer video animation. The Pop Languages programme has been in use for over 30 years in a number of countries and is delivered to children aged 3 to 12 in schools as part of their curriculum, as an extra curricula activity, in local venues such as community centres and in peoples own homes.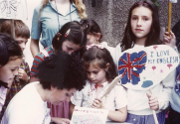 We are offering people the opportunity to run their own Pop Languages business using our unique Pop Languages programme.
We will train franchisees in how to run their Pop Languages business and provide them with the support necessary to operate their business. Franchisees will be given access to our extensive range of unique Pop Languages songs and support material.
Franchisees will be given an exclusive area where they will be the only person allowed to run Pop Languages.
The Pop Languages franchise is a full time business.
Franchisees do not require any language skills themselves as they will not be required to teach classes themselves. Franchisees will be required to employ teachers to teach the classes on their behalf.